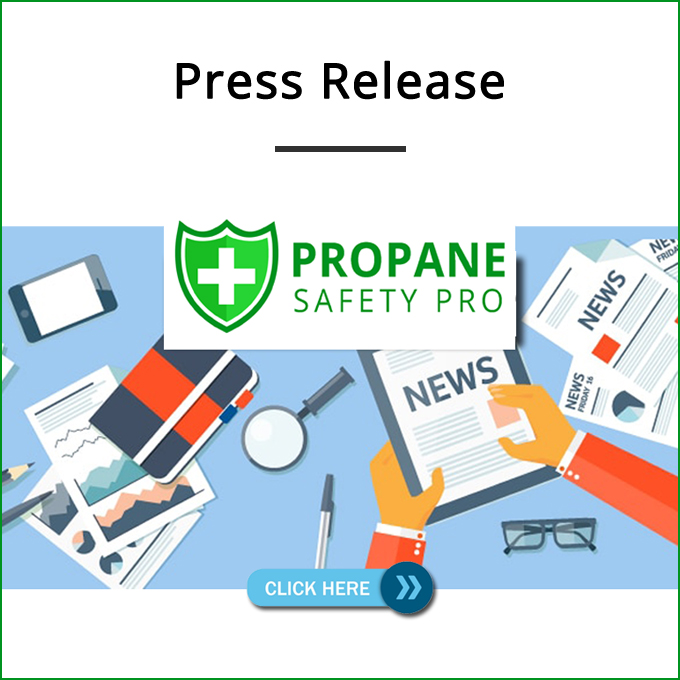 Press Release
New Safety Resource Launched for Propane Companies: PropaneSafetyPro.com
PropaneSafetyPro.com is proud to announce the launch of their new safety resource for propane companies. This innovative platform allows propane companies to have their Safety Plans reviewed, updated, and revised, including their critical Policies and Procedures, Security Plans, and Operations-Maintenance manuals.
Safety is a top priority for propane companies, and PropaneSafetyPro.com provides a convenient and comprehensive solution for ensuring that all necessary safety measures are in place. The platform's team of experts has extensive knowledge and experience in the propane industry, making them well-equipped to provide valuable insights and recommendations for improving safety protocols.
"We are excited to offer this new resource to propane companies," said Eric Leskinen, National Safety Expert at PropaneSafetyPro.com. "Our team is dedicated to helping propane companies maintain the highest level of safety possible. With our platform, companies can have peace of mind knowing that their safety plans are up-to-date and in compliance with all industry standards."
In addition to reviewing and revising safety plans, PropaneSafetyPro.com also offers a range of safety-related services, including remote monthly compliance and technical support, onsite training and emergency response planning.
Propane companies need to keep all aspects of their operations up to date on the latest National Fire Protection Association (NFPA) 58 regulations for several reasons.
First, according to NFPA 1, the storage, use, and handling of liquefied petroleum gases (LP-Gas) must comply with the requirements of NFPA 58. Therefore, it is very important for propane companies to stay up to date on the regulations outlined in this code to ensure that their products and services are in compliance.
Additionally, NFPA 58 is constantly undergoing development, with new editions being released periodically. The latest edition of NFPA 58 is the 2023 edition, which has undergone revisions and is currently in the public comment period. Staying up to date on the latest edition of the code can ensure that propane companies are aware of any changes and can take the necessary steps to comply with them.
Furthermore, the latest edition of the code has changes which may impact the procedures and maintenance checklist for propane companies. It is important to review these changes to ensure that the procedures and checklists are revised accordingly.
In conclusion, propane companies should stay up to date on the latest NFPA 58 regulations to ensure compliance with the code and to be aware of any changes that may impact their procedures and maintenance checklists. Keeping every manual, process and operation up with the latest edition of the code can help ensure the safety and compliance of the company's products and services, and ultimately lead to business growth and success.
For more information about PropaneSafetyPro.com and the services they offer, visit their website at propanesafetypro.com.
---